4 Way To Choose A Good Packaging Company for Medicinal Aluminum Tubes
Views : 504
Update time : 2020-08-17 13:45:54
Medicinal aluminum tubes are becoming very popular lately. They are lovely and offer a perfect feel in the hand of the user. Aluminum tubes convey an artisanal imperfection and handcrafted quality in a glossy way that is not possible with plastic. Little wonder, aluminum is now popularly used for making aluminum squeeze tubes. Since many packaging companies are making medicinal aluminum tubes, it's better to learn different ways to choose the best packaging company. This article will provide tips on how to choose the right packaging company for aluminum squeeze tubes.
Get Recommendations
Choosing a good packaging company for medicinal aluminum tubes is not always easy, but you can get recommendations from people who have used them before. Before they can recommend one for you, they would have been satisfied with their medicinal aluminum tube products and services before. Once they recommend one to you, you have to do further research on them. Some of these include asking for more information about them and reading about them online.
Search Online
This is another tip to get an excellent medicinal aluminum tube packaging company. Search online about medicinal aluminum packaging companies and read about those you see. While searching online, you can read reviews about them. Customers who have used their medicinal aluminum tubes before are those that usually write these reviews. You will get to know about how satisfactory they are after using those aluminum tubes. This is a very vital tip in choosing a good packaging company for medicinal aluminum squeeze tubes.
Reputation
Go for a packaging company with a good reputation. You will know this if you research them both online and offline. When it comes to status, choose a company that does not have a previous or pending complaint. It would be best if you investigated whether the company has been registered for a charge or not. If yes, you may not want to choose such a packaging company for your aluminum squeeze tubes.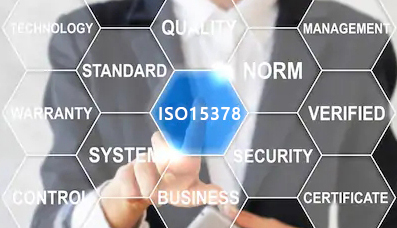 Meeting ISO requirements
Choose a packaging company that designs its aluminum containers to meet the ISO15378 requirements. These regulations have to do with the packaging and the labelling of the medicinal aluminum tubes and other products. For a packaging company to comply with local regulations, such a company must comply with the applicable ISO standard(s). Some of these requirements include packaging those tubes to protect it from damage and listing the function and product contents on the label. For new products, usage instructions must be printed on the container. However, do not choose a company that writes misleading information on the aluminum squeeze tubes. Once you are convinced that such a company complies with the ISO requirements, you can select them for your aluminum squeeze tubes.
Here's something to take away from this; choosing an aluminum tube is the best way to protect the environment from pollution. This is because metals can be recycled, and dropping them on the ground does not affect the earth. However, to use a better aluminum squeeze tube, you must purchase from a good packaging company. To get a better packaging company for medicinal aluminum tubes, you must put the above tips into maximum use. Get recommendations, search online, and choose a medicinal aluminum tube company that meets the ISO requirements and has a good reputation.